| | | |
| --- | --- | --- |
| Home | KidsRPumping :-) | |
---
Just For Fun-Thought
You can see our family on Nick News (air date was 3/23/97). Ellen sent email to Linda Ellerbee and asked that she feature children on insulin pumps (because back then it wasn't as popular as it is now and doctors were telling families children were too young to pump). So Nick News came and filmed at our house and at the endocrinologist .... 2 other kids are also featured in the Nick News segment.

He's Pumped..Boca Boy Tells Nickelodeon About Living With Diabetes
As part of the Diabetes Research Institution (DRI) "Treat Me To a Cure" campaign Zachary appeared on a West Palm Beach, FL. local TV news program. The segment aired on 10/31/2000. Note the segment was taped at 6:15 AM! Here is newspaper article on additional aspect of the DRI "Treat Me To a Cure" campaign GREAT KIDS...Boy using Halloween to help others
Here is a link to Jeffry & Ellen Ullman's community involvement page.
Here is video of Jeffry and Elena Suarez that appeared on IBM's Communication Network (ICN) in June 1992. The IBM Communication Network (ICN) was in place at IBM prior to general use of the internet and corporate intranets. The video was done at a point in IBM's history prior to IBM migrating from a primarily hardware/software company to a primarily services/software company of today. This video was also made prior to the IBM acquisition of Lotus and when Wang was still in business (Wang has since gone out of business...for more about Wang Laboratories go here).
| | |
| --- | --- |
| | For more info on Jeffry & Elena support of ESSO Latin America go here. (Please scroll to second page) |
Ullman Pet Videos

Brie learns a prayer over food!

Brie sings Happy Birthday to Sasha

Brie and Arrow

Arrow - What a Punim
Here is a Facebook album of Brie, Arrow, and Montana (you don't need Facebook ID to view album)

IBM Electronic Media Management System (EMMS). Five years prior to the introduction of the iPod and iTunes in the US, IBM in conjunction with the then 5 major music labels had a full end-to-end ecosystem for the secure preparation, delivery, and sale of digital music that was live and in production in Japan. That system was based on the IBM Electronic Media Management System (EMMS).

A great video (in Japanese) of a branded EMMS system that was live and in production in Japan prior to the introduction of the iPad and iTunes.


EMMS go here.

I have great respect for companies that cleverly use humor to sell/market their products or services.
Here is a very effective Motorola "IT IS GOOD TO BE RUGGED" video.

Linkedin Global Neil Young Professional Society (if you are on Linkedin and a Neil Young fan please join our group)

Thrasher's Wheat - A Neil Young Archives, Bridge School News Network interview with Neil Young go here and here.

Neil Young & 9/11. For Neil Young's performance of John Lennon's "Imagine" at 9/11 benefit go here. Go here for video of song Neil Young wrote about United Flight 93...do Google search if you want to read the lyrics.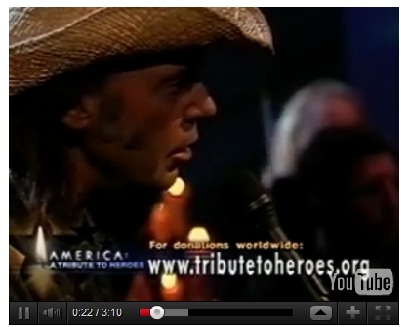 Watch video below of Neil Young as he joins Sun at 2008 JavaOne conference speaking about his upcoming interactive archive, releasing on Blu-ray Disc. The Neil Young Archives Volume 1 have since been released.

My favorite Neil Young album to date is "Rust Never Sleeps".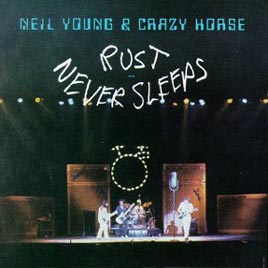 Here is a video of Neil Young and Devo 1982 "Hey Hey, My My (Into the Black)". This version was recorded with Devo as part of the Neil Young Movie "Human Highway".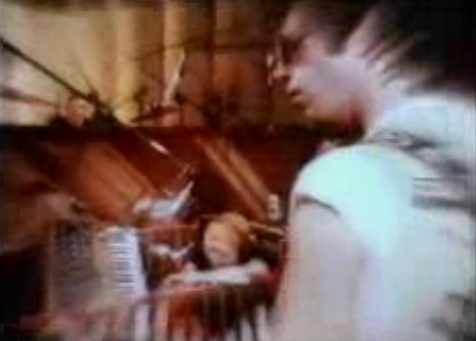 A different version of the song with Crazy Horse is on the album "Rust Never Sleeps".
Here is Neil Young/Crazy Horse video version of the album version of the song from the Neil Young movie "Rust Never Sleeps". Note how the lyrics of this "Human Highway" movie version differs from the version on the album.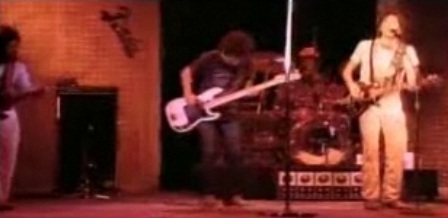 And now for something completely different....My My Hey Hey - Neil Young (ukulele cover)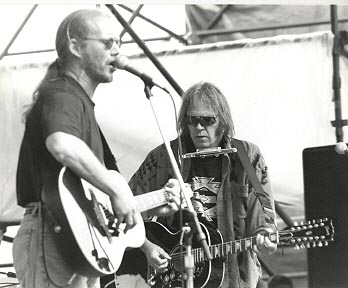 Warren Zevon "Sentimental Hygiene" official music video with Neil Young on lead guitar
Here is YouTube video from the TV program "Suddenly Susan" with Warren Zevon and the lead character discussing whether Neil Young is actually on his "Sentimental Hygiene" album.
PLEASE TAKE A MOMENT TO SIGN THIS PETITION TO HAVE WARREN ZEVON INDUCTED INTO THE ROCK AND ROLL HALL OF FAME


URL: http://kidsrpumping.com /justforfun-thought.shtml
Last Updated: Monday, 03-Jan-2022 18:18:04 Jerusalem Standard Time
Copyright © 2009-2022 Kids R Pumping.